This city of 200,000 – the capital of the Champagne Ardenne region – is a great place to visit. It has beautiful, harmonious but varied 18th century architecture, a cathedral that rivals Paris's Notre Dame, and easy access to the Champagne houses of the region.
On my recent weekend in Reims I also learned there are some great little shops where you find special souvenirs too (particularly the kind you eat and drink).
Here are the ones I discovered, all of them within walking distance of each other in the city centre. They highlight the heritage of this city, which dates back to Roman times, as well as its elegant style, marked by Art Deco and Art Nouveau styles. Plus, they are the equivalent of shopping gold dust: unique, specific to the city or the region and equipped with great stories to give your average souvenir a satisfying backstory.
Be sure and check opening times and days before you go. As is frequently the custom in France, many are closed at the lunch hour and some are closed on Mondays as well as Sundays.
1. Trésors de Champagne
There are only 100 grand maisons Champagne producers in this area, but thousands of small producers. At this shop near the dome of the market building you'll find only versions from small maisons in the area. That's cool enough on its own. But shopping here is also a fun interactive experience, and not just because the staff (or at least the young woman who helped us) are knowledgeable and friendly. On the floor is a map of the region, showing the Champagne-producing centres, each marked with bold numbers. Look up and you'll find among the bottles decorating the ceiling a silver one with a corresponding number, pull it down and you can read about that particular Champagne, type of grapes used, its character and more. Once you find one that intrigues, look for the number on the cases lining the walls to peruse the specific offerings from your new favourite small-batch Champagne house.
You can buy bottles here ranging from a bit under €20 up to €80 and more. Look for the distinctive bulbous bottle from each producer to see their best Champagne – these are judged by the shop in a blind taste test to see if they past muster and earn the right to be part of this small fraternity.
There are regular Saturday tastings (11:00 – 13:00). Stylish chairs and sofas decorate the space. By taking the wine shopping experience beyond a simple browse-and-buy, this shop makes learning about the specialty of the region fun. The map-and-bottle experience also means we could stave off the cries of "I'm bored" from our tween and teen while we browsing the region's most famous product.
www.boutique-tresors-champagne.com
2 rue Olivier Métra | Quartier du Boulingrin | 51100 Reims | +33 (0)3 26 48 28 42 | Open Tues – Sat | contact@boutique-tresors-champagne.com
2. Cheese shops featuring local cheeses
In the same vein, two different in-the-know sources suggested a couple of cheese shops. Local varieties to try, I'm told, are chaource and langres, both cow's milk cheese, but you can taste and buy a wide variety at at Fromages et Vin du Boulingrin, quite near Trésors de Champagne. This chic little shop is run by a couple who go in for the whole gustatory experience: cheese, wine and champagne tastings and offerings ranging from raw milk cheeses and versions flavoured with truffle as well as preserved meats and other regional products.
La Cave aux Fromages is a family-owned cheese business. The shop is on the Place du Forum square, one of the big squares in the heart of the city. You can see the wide variety of tempting fromages on their site http://fromage-reims.com/nos-produits/fromages. I want to taste them all! They also do catering platters and fondue combinations.
Fromages et Vins du Boulingrin | 28 rue de Mars | 51100 | Reims | +33 (0)3 26 35 71 77 | fromagesetvins@orange.fr
http://fromage-reims.com/
La Cave aux Fromages | 12 Place du Forum | 51100 | Reims | +33 (0)3 26 47 83 05 
3. Veuve Clicquot caves and boutique
First, take the tour. The iconic golden yellow-enrobed brand has an array of cellar tours at its crayère (quarry), part of a Unesco World Heritage site. The caves were dug out by Romans for the mining of chalk, leaving behind 24 kilometres of galleries on 3 levels, storing 100 million bottles (thirsty?). Dramatic extraction wells soar 70 metres high overhead and as you walk through the chilly rooms, some with stacks of bottles at various stages of the production process. (I'll be writing more about our tour and the fascinating background of the site and the brand.)
Of course one of the benefits of a tour is the tasting at the end. The maison offers a range of tours Tuesday to Saturday from Apirl to November, beginning at €25 per person. And then there's the gift shop – a necessary stop. Besides simply buying a bottle on its own, I love groovy alternatives such as the Clicquot Arrow box tin showing the distance from Reims to one of 30 worldwide cities, the Trunk box with a leatherette handle, or the Say It With Clicquot megaphone chiller new Clicquot Rich in a silver bottle and which is made to be mixed with ingredients like grapefruit, cucumber, pineapple or peppers and served over ice like a cocktail.
https://www.veuveclicquot.com/en-gb/public-cellar-tour
1, place des droits de l'Homme | 51100 | Reims | +33 (0)3 26 89 53 90 | visitscenter@veuve-clicquot.fr
4. Maison Fossier
The pale pink façade of this little shop matches perfectly the hue of Reim's signature rose biscuit. These little pale cookies look like miniature lady fingers but are crunchier with a delicate flavour. They get their blush from the addition of carmine. The shop also sells other delightful items such as gold-flecked jelly to eat with cheese or foie gras, savory biscuits with "a hint of pink", and a variety of vinaigres, also a local specialty.
They are an affordable yet distinctive souvenir and gift, €4.50 for 27. Or better yet, get to the heart of the matter by visiting the factory on the outskirts of town. There are hourlong tours Monday through Friday by reservation, €5.50 for adults, €3.50 for under-18s. It's a prospect that fills me with delight: Me and a sea of little pink biscuits.
You are supposed to dip rose biscuits in your glass of Champagne before nibbling them, similar to how you'd dunk a biscotti. Or so it's said. I heard from one local that "nobody really does that". But who cares? These little treats are so chic and distinctive, I can just imagine serving them on a beautiful china plate or in small glass bowl and telling my cocktail party guests their origin myth.
http://www.fossier.fr
Fossier Reims Cathedral | 25 courses Jean-Baptiste Langlet | 51100 Reims
Biscuit Fossier factory tours, reserve via fossier@fossier.fr or +33 (0)3 26 40 67 67; 20, rue Maurice Prévoteau | CS 40033 | 51721 | Reims
5. Waïda et Fils
The intricate Art Deco mosaics high up on the walls of this bakery just a few steps down from the city centre fountain were uncovered in a renovation. They give this bustling French bakery even more appealing. We first gawked at the macarons through the window, then fell in love with the chocolate Champagne corks, available in milk and white (just enjoy their witty appearance and avert your eyes from the €4 price tag per piece). There are also cute small individually wrapped chocolates that also resemble corks that cost €6.40 for a bag of 12, tempting sugared fruit jellies (my mouth was watering at the framboise) and, er, little pink pigs and green frogs made of pate d'amande. You can sit down in the back for a proper coffee, petit dejeuner or lunch then stroll over the shops on the way to the Cathedral.
https://www.facebook.com/pages/Wa%C3%AFda-et-Fils/156617474367744
Waida et Fils, 5 Place Drouet d'Erlon | 51100 | Reims +33 03 26 47 44 49
6. Champagne Souvenirs gift shop
There's no denying that this souvenir shop just beside the cathedral is touristy. But sometimes you just need a handful of local items to take home. On my trip here, a Champagne-themed tea towel displayed out front caught our eye as we walked by. The little onesies were cute – promote Champagne-drinking early, I say! You can also get, um, personalised Champagne bottles. Not the height of sophistication but sometimes a hokey souvenir is all that will do, and you can't beat the location.
12 rue du Cloître | 51100 | Reims | +33 (0)3 26 47 36 29 
7. Terroir des Rois
You can explore the streets of Reims to discover a surfeit of wine and Champagne shops. But if you're at the Cathedral and want to pick up something nearby, this shop to the left side is a convenient and accessible option and, according to at least one local we spoke to, good value given its central location. Pop in to pick up one of the region's greatest hits Champagnes, tasting kits of Reims's Clovis mustard, maybe a terrine to have a little carpet picnic at your hotel, and more.
http://www.terroirdesrois.fr/
8, rue Robert de Coucy | 51100 | Reims | +33 (0)3 26 88 34 95 | terroirderoise@orange.fr
8. Café du Palais
Technically this isn't a shop, it's a café. But I wouldn't go back to Reims without making a point of coming here. The fourth generation family-owned café is gorgeous, dating from the 1930s, with Art Deco interiors and a riot of stunning sculptures, prints, photographs and paintings. Stop in for a coffee, a meal or a drink. Sit inside for a glorious view of the original Jacques Simon stained glass ceiling, dating from 1928. Sit outside to watch the world go by and admire the Palais de Justice across the street. Closed Mondays & Sundays.
www.cafedupalais.fr
14, Place Myron T. Herrick | 51100 | Reims | +33 (0)3 26 47 52 54
Further afield but also interesting
9. Distillerie Guillon
Want to try something different from Champagne? You have to love the chutzpah of Thierry Guillon, who decided to make a name for himself with a spirit in the land of bubbles.
The distillery makes its malt liquor through a double distillation process and aging in oak barrels. The distillery is located in the heart of the Regional Natural Park of the Montagne de Reims and offers free tastings and cellar tours daily (visits are in French with translations in English, German and Dutch). You'll need a car to get there. It sits among wine-making centres like Verzy and is between Reims and Epernay, another great city to visit in the region. Perfect for a day's excursion.
http://www.distillerie-guillon.com/
Hameau de Vertuelle | 51150 | Hameau de Vertuelle | Louvois | +33 (0)3 26 51 87 50
PIN FOR LATER!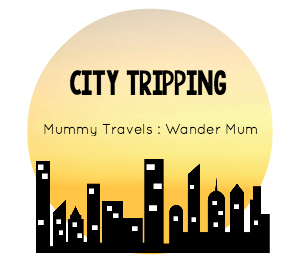 Have you been to Reims? Where are your favourite places to visit there? Leave a comment and let me know!